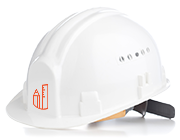 We are intro… Tell the world about yourself.
Ut wisi enim ad minim veniam, quis nostrud exerci tation ullamcorperadipiscing elit, sed diam nonummy
nibh  suscipit lobortis nisl ut aliquip ex ea commodo consequat.










—

JASON CHAMBERLAIN

We were really happy with the work in renovating our bathroom

It was a big job, involving removing a wall, taking down the ceiling, taking all the walls back to brick, moving the soil stack and internal plumbing, then rebuilding the whole bathroom. We were very particular about what we wanted but the London Metropolitan Construction and the team were really thorough and worked to our very tight specifications without any fuss, even when the work began to run over time.
Office Refurbishment - Fantactic Job Done!

Great job of redecorating a reasonably large office to a high standard, and done quickly. The quote was certainly not the cheapest I got but was the best reviewed by a long way, and the work was done well with no complaints and did not exceed the estimate on completion. I suspect the other options I received would have under-quoted - based on this, I recommend people on London Metropolitan Construction don't just go for the cheapest.